Within the framework of its General Policy and the deployment of its strategic plan, Phytocontrol relies on its QHSE management system.
We plan, implement, check and continuously improve our Key Processes and Transversal Processes for :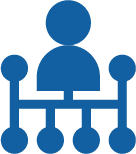 Structuring
To have an organization built on our customer promise to ensure increased customer satisfaction.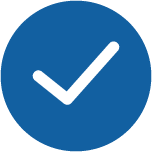 Reliability
Ensuring the reliability of our results and the speed of our analyses.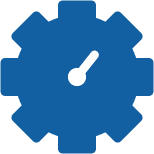 Efficiency
Effectively meet the needs and expectations of our stakeholders, our internal requirements, compliance with applicable regulatory and normative requirements, the safety of our employees, and the preservation of our environment.
These areas are broken down into measurable objectives and managed at the level of all the processes of our QHSE management system.
In order to deploy an adequate, efficient and constantly improving QHSE management system, we commit ourselves to :
Provide our employees with the necessary resources to carry out their missions.
Conduct our activities in complete impartiality and without any commercial, financial or other pressure or relationship that could have an influence on the performance of the analyses.
Ensuring the confidentiality of the data entrusted to us.
Identifying and managing risks and opportunities to achieve better results and prevent negative effects
Implement and promote actions to prevent pollution of our environment
Continuously improve the efficiency and performance of our QHSE management system
Our claims handling process is available upon request.
Phytocontrol is a technological and human project that meets the societal challenges of water and food safety with proximity, expertise, reactivity and reliability. The Laboratory provides you with the most reliable, innovative and eco-responsible solutions to guarantee you the best European expertise. A step ahead in technology, Phytocontrol develops its own Information System via a latest-generation Datacenter and innovates with its own system for tracking the sample's progress. Anticipation is Phytocontrol's credo and it is its intention to stay ahead!
Proximity
Our ensure an active technical and logistic follow up
Expertise
A European expert in testing for contaminants
Responsiveness
Your routine analyses results within 2 to 6 days
Reliability
Our studies are carried out with a view to providing you with the greatest reliability of analysis