At the service of food safety and the environment
International Outreach,
Local commitment
Phytocontrol, European leader, is at the service of environmental and food safety. International expansion, as Phytocontrol's DNA, is a strategic lever for growth. The group is composed of 4 laboratories - 3 in France and 1 in Spain - and a team of national and international technical experts based in Europe and North Africa. Based in Nîmes in Occitania, the Central and Historical Laboratory and the Laboratory dedicated to water analyses bring together all the skills. The proximity laboratories Phytocontrol Proxilab Bretagne and SPM in Barcelona enable routine analyses to be carried out for clients in these regions.

This territorial and international network allows the group to ensure proximity, exchange, follow-up and advice to its customers. An international development that confirms Phytocontrol's role as a leader in contaminant analysis.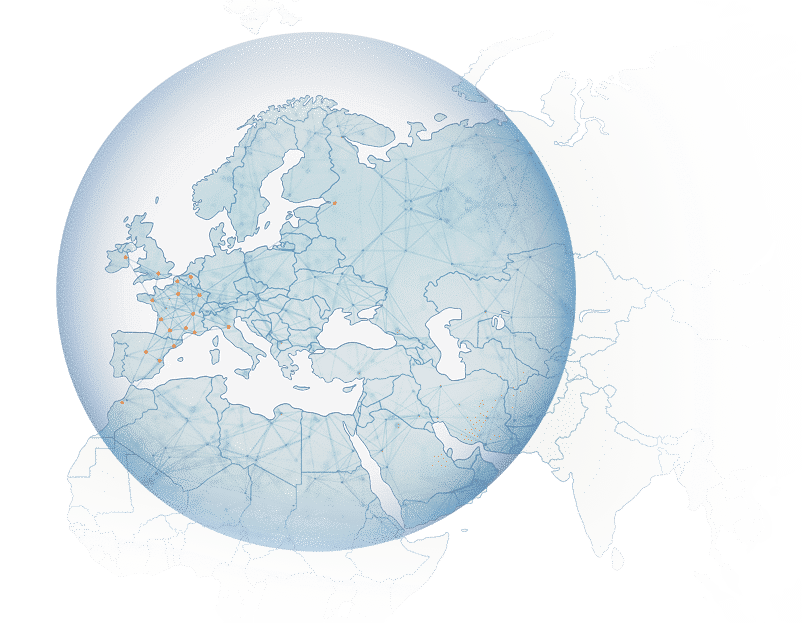 m² analytical technologies for our central laboratory
Phytocontrol is a technological and human project that meets the societal challenges of water and food safety with proximity, expertise, reactivity and reliability. The Laboratory provides you with the most reliable, innovative and eco-responsible solutions to guarantee you the best European expertise. A step ahead in technology, Phytocontrol develops its own Information System via a latest-generation Datacenter and innovates with its own system for tracking the sample's progress. Anticipation is Phytocontrol's credo and it is its intention to stay ahead!
Proximity
Our ensure an active technical and logistic follow up
Expertise
A European expert in testing for contaminants
Responsiveness
Your routine analyses results within 2 to 6 days
Reliability
Our studies are carried out with a view to providing you with the greatest reliability of analysis