Phytocontrol's Physico-Food Chemistry division guarantees you the best reactivity.
Your analyses of nutritional values strictly follow the new European INCO regulation.
Phytocontrol has developed its Food Physico-Chemistry division in addition to contaminant analyses to be able to offer a complete response to the analytical control plans of food operators.
The European regulation known as "INCO" (for Consumer Information) now imposes mandatory and uniform nutritional information. This nutritional declaration must be indicated per 100 g or ml of product:
the energy value
fats including saturated fatty acids
carbohydrates, including sugars
protein and salt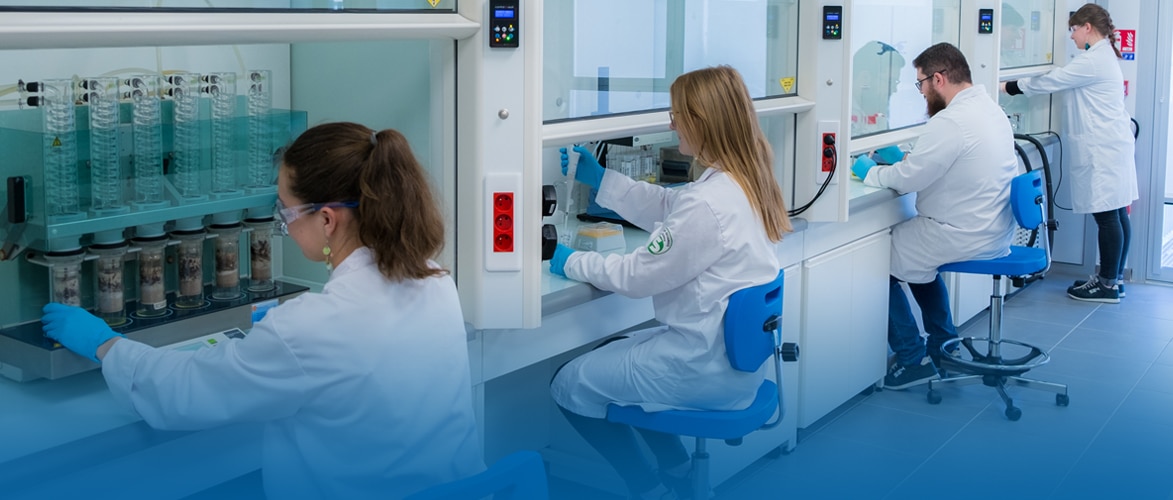 The INCO Regulation does not require fibre to be labelled unless there is a specific claim or advertisement on the product. The mention of minerals and trace elements remains optional.
Phytocontrol thus offers under accreditation all the parameters of the INCO pack and the former"Group 1", always at optimal times:
Carbohydrates including sugars, and sugar profile (Fructose, Glucose, Lactose, Maltose, Saccharose) by CI-PAD: Ion chromatography with pulsed amperometry detector is the latest technology for these analyses that Phytocontrol perfectly masters
Total fat, saturated fatty acids and fatty acid profile: Saturated fatty acids, monounsaturated fatty acids, polyunsaturated fatty acids, omega 3, omega 6 and omega 9
Proteins in Kjeldahl method
ICP-MS salt
Fibres
Minerals and trace elements: multimineral analysis by ICP/MS (calcium phosphorus magnesium potassium and sodium)
Ash and moisture are also analysed to calculate nutritional values.
Find out more
Regulation (EU) No 1169/2011 of the European Parliament and of the Council of 25 October 2011 regulates the provision of food information to consumers, amending Regulations (EC) No 1924/2006 and (EC) No 1925/2006 of the European Parliament and of the Council and repealing Commission Directive 87/250/EEC, Council Directive 90/496/EEC, Commission Directive 1999/10/EC, Directive 2000/13/EC of the European Parliament and of the Council.
Phytocontrol is a technological and human project that meets the societal challenges of water and food safety with proximity, expertise, reactivity and reliability. The Laboratory provides you with the most reliable, innovative and eco-responsible solutions to guarantee you the best European expertise. A step ahead in technology, Phytocontrol develops its own Information System via a latest-generation Datacenter and innovates with its own system for tracking the sample's progress. Anticipation is Phytocontrol's credo and it is its intention to stay ahead!
Proximity
Our ensure an active technical and logistic follow up
Expertise
A European expert in testing for contaminants
Responsiveness
Your routine analyses results within 2 to 6 days
Reliability
Our studies are carried out with a view to providing you with the greatest reliability of analysis