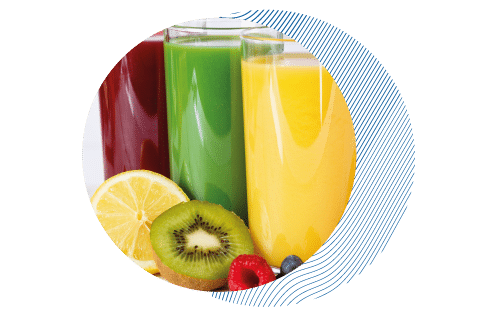 " Entrust your contaminant analyses to a specialist "
Juice and drinks sector
This sector is divided into two families :
The fruit juice market,
Refreshing non-alcoholic drinks.
A fruit juice is defined as a liquid or drink made by crushing or squeezing fruit. It can be completely natural or produced by mixing various fruits, water and other chemical substances. This market is segmented into 4 main categories: pure juices, smoothies, juices from concentrate and fruit nectars.

The market for non-alcoholic soft drinks (BRSA) was marked by a drop in growth from 2016 onwards. This sector has undergone a facelift to meet a new challenge: adapting to the more demanding needs and demands of consumers. Today, a wide range of products can be found within the BRSAs, of different types, tastes and packaging: colas, lemonades, orangeades, lemonades, tonics, bitters, flavoured waters, iced teas, energy drinks, etc.

Several studies showed already in 2017 that beverage trends would be based on consumer demand for healthy and easy-to-eat foods. Indeed, the search for naturalness and wellness foods has been at the top of the list for several years.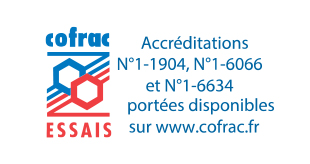 Phytocontrol is accredited by COFRAC and has one of the most elaborate and exhaustive scopes of accreditation in the field of agri-food.
Expertise
Historical know-how
Completeness of the analytical offer
Reactivity
Supply Chain Management
High processing capacity
Analysis times according to your needs
Regulations
Search for metabolites and updating of screenings according to regulatory approvals and residue definitions.
International certification and MRL service
Regulatory Watch Unit
R&D
Scientific team dedicated to regulatory updates and to listening to your specific requests.
Reliability
An analytical park of the latest generations of LC-MS/MS, GC-MS/MS, APGC-MS/MS, HRGC and LC/GC-QTOF technologies